Looking to get your hands on some free Playstation giftcards? Well, you're in luck!
The CashGalaxy earn money app has you covered
In 2022 the Playstation is still one of the most popular gaming consols ever made. With great exclusive titels like Gost of thushima or the Spiderman games join more and more players the playstation hype. The sony playstation store offers many greate and fun games to play. So many in fact it can be hard to keep up with the current gaming trends.
You also got the possibility to sine on to their steaming option and choose to simply steam the games you like. But mabe want to check out gift cards to buy your games with, but they are expencive to, so what to do now?
Get Playstation gift cards for free
If you like playing games on the Playstation you likely allready know about playstation giftcards. If you want to buy a game just use an gift card. Of course you whould still need to buy the sony playstation giftcard first, but here is the point where CashGalaxy comes in handy. With CashGalaxy you can start to earn money online now and choose to cash out via playstation giftcards. Its that easy, download CashGalaxy today an start to earn money playing games.
What are Playstation giftcards and how to use them
A giftcard is a prepaid debit credit card with a specific amount of money that allows you to use it for a variety of purchases. The sony playstation giftcard are designed to be used at specific merchants like the playstation games store.
At these site's you can claim the game of your choice using the playstation giftcards. Many gift cards will have a minimum and maximum initial loading amount. For example, there may be a minimum of $10 and a maximum of $50 on the giftcard. When you want to claim your money from the giftcard you need to use the code that comes with the giftcard. The code will comes physical if get the giftcard in a store, if you buy ur gift card online you will get a digital code.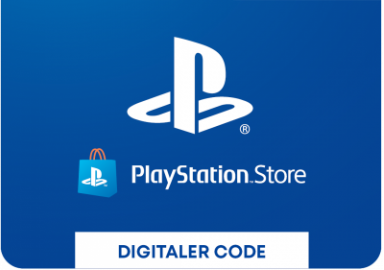 To redeem your code you need to log in to your Playstation account and click on your avatar. Now you need to choose "redeem code" in the drop down window. Now carefully tipe in your code and hit "redeem". If you tipeed in everything correctly your money will appear in your digital wallet and you can claim your games.
How to earn money playing games
How to earn money playing games with cash galaxy? CashGalaxy is a new and innovative app that allows you to earn PayPal money instantly by playing games. You can also earn money online now by completing fun tasks and offers! You can choose between a wide Variety of Games from our trusted providers. Our App CashGalaxy offers the most popular games availible on the Appstore or the Google play store. While playing games you dont need to complete an objektiv to earn money. You get rewardet for every minute you spend playing the game. No level completion needet!
Here's how it works:
Download the CashGalaxy app from the Appstore or GooglePlay and create an account.
Once you're logged in, you'll be able to see all of the available offers.
Select the offer you want and complete it. This usually involves completing a short survey or watching a video.
Once you've completed the offer, you'll instantly earn the corresponding amount of points.
redeem your points for a Playstation giftcard and enjoy!
So what are you waiting for? Download the CashGalaxy app today and start earning free Playstation giftcards!